This Review Reveals Minor Details About the Plot.
Society's Child
Plot Overview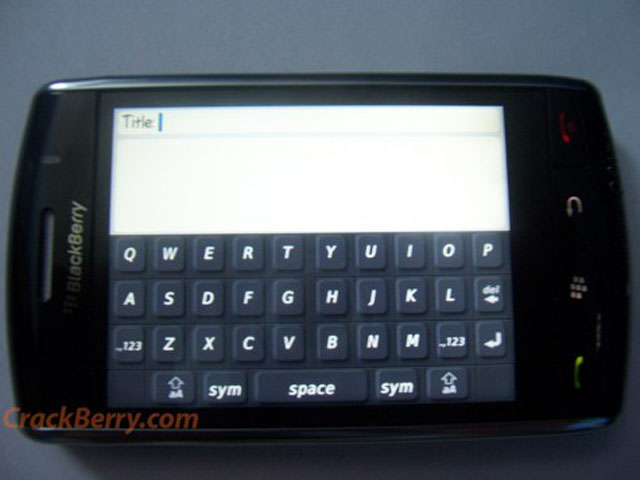 In bustling NYC 2021 people are digitally connected and screen display oriented. Lovely artiste Mira Ray (Priyanka Chopra Jonas) is seen seated at a table while exchanging digital badinage with her boy­friend John Wright (Arinzé Kene) when the shoe drops: he's been watching her unobserved and comes over to surprise her. They exhibit a shame­less PDA and chat a bit until he reluctantly departs. The second shoe drops when Mira realizes his departure is more permanent than expected.

After the passage of two years she has still not gotten over him. For catharsis she texts a longing message to his old number, which gets picked up by New York Chronicle music critic Rob Burns (Sam Heughan) on his new work phone. The messages sound like the lyrics of Céline Dion whom he's trying to inter­view. The star encourages him to follow up with the sender, which he does on the sly with­out revealing the number mixup. They hit it off right away until she discovers his secret, which creates a severe hurdle to their relations, but all their friends help them get over it. As Rob puts it, "If you open up to the universe, it will come rushing in."
Ideology
I once went on an advertised "once in a lifetime adventure" to Wildlife Safari in a neighboring town, to see exotic animals in their natural environment, all from the safety of my car. To play it safe I had the engine rebuilt, bought five new tires, and filled the tank with gas. Afterwards, we stopped in the town for dinner, and against the recom­men­dation of the Driver's Ed manual, I parked my car on the street rather than in the parking lot segregated from the moving traffic. When I returned, my car wasn't there. It was in the parking lot. But it was no longer a station wagon but a compact. It had been creamed by a drunken Indian going 80 mph.
That's similar to the opening café scene here. The New Yorkers appreciated all the "beautiful races" in residence, including Mira's black boy­friend. But there's a whole civilization laid down on top of God's beautiful creation, and the African-American here didn't survive it. We should be familiar with how it all developed but some aren't so I offer this refresher lesson:
The biblical story is widely known of Adam & Eve's temptation and fall in the Garden of Eden, how the woman ate the forbidden fruit and gave it to her husband to eat (Gen. 3:6), God responding by increasing the severity of the woman's child­birth pains (Gen. 3:16) and making man's toil onerous (Gen. 3:17-19.) What is less well known—except in places like the Bible Belt—is a redo of sorts to ameliorate man's difficult labor. Noah's father Lamech had (Gen. 5:29) "called his name Noah, saying, This same shall comfort us concerning our work and toil of our hands, because of the ground which the LORD hath cursed." They still had to follow the earlier template to get a reprieve. Instead of the forbidden tree to be respected by the first couple, there was old man Noah whose work break was to be respected by his (Gen. 6:10) "three sons, Shem, Ham, and Japheth." They formed them­selves into two pairs: the eldest Japheth & Shem, and the youngest Ham paired with his own son Canaan making the numbers even. By way of analogy from a May Astor novel, we see "Walter Carewe & his enchanting Beatrice, who … bore him their three children: Virginia, Charles, born a year apart, … Elsie, two years younger. … Virginia and Charlie had been a unit within their family unit. Dad and Mum were a unit. Elsie was another unit, like a small soft bud attached to the Mum and Dad unit" (16–19). Our movie also presents the pairs of: Mira's parents, Mira with her sister Suzy (Sofia Barclay,) two of John's co-workers who advise him, and restaurateur Mohsen (Omid Djalili) and his new girl­friend. Noah fortified him­self with wine before invoking blessings on his paired sons, as later would Isaac with savory venison before blessing Esau. The (red) yakut wine of Turkey is a blend of four grapes—actually two pairs—so the numbers correspond. In the Genesis account of the Flood, is also a mystery woman, the mother of Ham. (Gen. 9:18-19) "And the sons of Noah, that went forth of the ark, were Shem, and Ham, and Japheth: and Ham is the father of Canaan. These are the three sons of Noah: and of them was the whole earth overspread." So Ham gets paired with his son Canaan. Let's look again at Noah's story (Jasher 5:14-17):
(Jasher 5:14-17) "And the Lord said unto Noah, Take unto thee a wife, and beget children, for I have seen thee righteous before me in this generation. And thou shalt raise up seed, and thy children with thee, in the midst of the earth; and Noah went and took a wife, and he chose Naamah the daughter of Enoch, and she was five hundred and eighty years old. And Noah was four hundred and ninety-eight years old, when he took Naamah for a wife. And Naamah conceived and bare a son, and he called his name Japheth, saying, God has enlarged me in the earth; and she conceived again and bare a son, and he called his name Shem, saying, God has made me a remnant, to raise up seed in the midst of the earth."
Shem and Japheth were full brothers, Ham was born at a later date (the youngest, see Gen. 9:24) perhaps from a different mother. Noah's wife was older than he was. Perhaps at 580+ years she was no longer able to bear children after the first two. She didn't have any more after the flood, even though it was a time to repopulate the earth. Maybe she stopped bearing before the flood. Ham could then have been step­brother of the other two.
Researcher Mark DeWayne Combs posits that, "Although Jasher specific­ally references the births of Japheth and Shem, there is no such reference to the birth of Ham. … that Ham may have been much younger than his brothers and that he may have had a different mother" (389). Combs also observes, "Fathering a child, particularly a son, through a hand­maiden or servant girl would not have been an uncommon or forbidden practice in that time period" (165). Historian Kenneth M. Stampp remarks that "Apologists for slavery traced the history of servitude back to the dawn of civilization and showed that it had always existed in some form until their own day" (14).
Come the deluge and the ark's passengers could well be a model for, (James 5:13) "Is any among you afflicted? let him pray. Is any merry? let him sing psalms." There was undoubtedly a lot of distress on their voyage occasioning a lot of prayer, and their eventual land­fall would have been accompanied by much celebration. As ordained minister Tom Dooley points out, "Such a long period of ark living must have been quite tire­some. No doubt Noah's family was thankful for their safety and provisions; however, one could imagine them becoming restless, ready to get their feet on dry land again" (59.)
When (Jasher 6:40-41) "they all went out from the ark, they went and returned every one to his way and to his place, and Noah and his sons dwelt in the land." They'd been cooped up together long enough, so now they spread out some­what according to some prees­tab­­lished pecking order. God (Jasher 6:42) "said unto them, Be fruitful and fill all the earth; become strong." To become strong meant, among other things, taking their needed meds when sick, along the lines of, (James 5:14) "Is any sick among you? let him call for the elders of the church; and let them pray over him, anointing him with oil in the name of the Lord." Children are always getting sick. Here it seemed to be Canaan's turn whose elders would have been his father Ham and grand­father Noah. Oil in Bible times was a medication, (Luke 10:34) "bound up his wounds, pouring in oil and wine," as was, (1Tim. 5:23) "Drink no longer water, but use a little wine for thy stomach's sake and thine often infirmities." Grapes grow in the summer, but once they're fermented, the wine can be stored through­out the year. Noah got into the store while setting an example for a work break, establishing period(s) of escape from hard work per Lamech's saying. As authoress Marie Kay once described something similar:
"To become happy," my father and grandfather had often told each other, "to make one forget, yes. That's what wine is for, but never to get one drunk. That is only for derelicts, not for men." ¶… My grandmother often said, "Merry, yes. Highly merry, well, once in a while. Drunk, never. That's … not for us." (157–8)
Looking forward it might rate a line from a Greg Bear novel: "Dicken reached into the shopping bag and produced a bottle of merlot. 'Zoo security could bust us,' he said, 'but this is the least of our sins. Some of what needs to be said may only be said if we're properly drunk.'" (235)
By chance or design this exceptional indulgence interfered—it had to incon­venience some­one—with Ham's youngest son Canaan's need, and Ham could well have been the low-status brother from another mother.
Instead of the wily serpent we had Noah's wife as an on-the-spot agent, who since she isn't mentioned, did well incurring no rebuke. She would have made her­self scarce giving Noah some space to relax when he started drinking. (1Tim. 2:9-10) "In like manner also, that women adorn them­selves in modest apparel, with … good works." Being a virtuous woman (Prov. 31:27) "She looketh well to the ways of her household, and eateth not the bread of idleness." She would not have let grass grow under her feet but would have gone straight to visit Ham to make adjustments regarding their diminished store of medicinal alcohol, like the home­spun heroine in an Andrew Taylor novel:
Mrs Arabella was a woman of decision. Having made up her mind to do some­thing, she did not post­pone it and did not permit half-measures. The inoculation of the house­hold was arranged the following day and put into practice on the day after. (175)
Ham showed up shortly at Noah's tent to check out the cause. He fell to temptation by mocking his dad to his two brothers, but they would have none of it. This is parallel to Eve earlier failing first then offering the fruit to Adam who accepted it, but here the older brothers did not go along with Ham, so we'd expect them to receive a blessing rather than a curse such as it was. The distribution of labor had to be readjusted to account for the new workers' holiday(s), and Ham for his insolence left him­self and his family line open to taking up the slack. Depicted below is that scene rendered in a Civil War vintage wood­cut, made after a drawing by Julius Schnorr von Carols­feld (German painter, 1794–1872) from his archive, published in 1877.
The alternate image text by licensor iStock.com/Getty Images explains what happened here to Noah and his fermented grapes: "When he drank some of the wine, he got drunk and uncovered him­self inside his tent. Ham, the father of Canaan, saw his father's nakedness and told his two brothers who were outside. Shem and Japheth took a garment and placed it on their shoulders. Then they walked in back­wards and covered up their father's nakedness. Their faces were turned the other way so they did not see their father's nakedness (Genesis 9:21-23)." They covered the old man to prevent him from catching a chill in the mountains as it was no longer summer. Ham's show of disrespect to their patriarch is like the treatment of a revered matriarch in a Seymour novel:
I don't think she'll be pleased to know that her picture is now a source of amusement through­out Naples. When she knows, and she soon will—it's inevitable—that her daughter … is in part responsible for her being photo­graphed with bare thighs and most of her arse on display, I believe she'll feel resentful towards you. (131)
Ham had put himself in jeopardy according to, (Prov. 30:17) "The eye that mocketh at his father, and despiseth to obey his mother, the ravens of the valley shall pick it out, and the young eagles shall eat it." Especially pertinent in this case is Noah's control over the animals including the raven (Gen. 8:7) and he is not unique, at least not in literature. Novelist Ted Bell writes of a chief inspector who "had been beaten to within an inch of his life and nearly pecked to death by countless killer ravens. All the while locked inside the cage of a Victorian aviary" (357.) There is even biblical precedent for it when some kids mocked a man of God for not having a covering of hair on his head and they got mauled by beasts. (2Kings 2:23-24) "And … as he was going up by the way, there came forth little children out of the city, and mocked him, and said unto him, Go up, thou bald head; go up, thou bald head. And he turned back, and looked on them, and cursed them in the name of the LORD. And there came forth two she bears out of the wood, and tare forty and two children of them."
There's a parity of eye loss and servitude given in, (Exodus 21:26) "And if a man smite the eye of his servant, or the eye of his maid, that it perish; he shall let him go free for his eye's sake." Ham and his line—represented by Canaan in his lineage—could be given servitude rather than mutilation. This would be in keeping with the sentiment of Job in, (Job 31:7-8) "If my step hath turned out of the way, and mine heart walked after mine eyes, and if any blot hath cleaved to mine hands; Then let me sow, and let another eat; yea, let my offspring be rooted out." In that woodcut-derived picture above we see Ham after disregarding his mom's caution, checking up on his dad, getting carried away by an eyeful of the dishabille inebriate, and gesturing with his hands to his brothers. If he were to "sow, and another eat" and his "off­spring be rooted out," that would mean becoming a slave and his off­spring being carried away in slavery. Okay.
The Bible's account leans towards the latter. (Gen. 9:24-27) "And Noah awoke from his wine, and knew what his younger son [Ham] had done unto him. And he said, Cursed be Canaan; a servant of servants shall he be unto his brethren. And he said, Blessed be the LORD God of Shem; and Canaan shall be his servant. God shall enlarge Japheth, and he shall dwell in the tents of Shem; and Canaan shall be his servant." When Noah woke up, he blessed as a pair the lines of his two respectful sons and cursed Ham's line­—pairing Ham with his youngest son Canaan as was Noah's wont to go by twos—giving them servitude to his other two sons'. (Jasher 73:35) "For the Lord our God gave Ham the son of Noah, and his children and all his seed, as slaves to the children of Shem and to the children of Japheth, and unto their seed after them for slaves, forever."
Ham's youngest son Canaan is the particularly noted recipient of the punishment. Later when the Israelis invaded the promised land, the Canaanites were due for destruction, but the Gibeonite branch (the Hivites of Joshua 11:19 & Gen. 10:15-17) did a deal with Joshua who was the Jewish leader. They'd heard what happened to other Canaanite tribes, so they sent ambassadors dressed as if they'd come from a long journey (Joshua 9:3-6) and persuaded Joshua to make a league with this "distant" tribe. When it was discovered they'd tricked Joshua into sparing them, (Joshua 9:24-27) he made them bond­men, which was more to their liking. If this trick is indicative of the character of the original Canaan, he might well have been malingering to get out of his chores, which would also help explain Noah's hesitation to coddle him with wine. At any rate Noah deserved to relax with some of the wine store after his hard work.
The dynamic of hoarding is addressed in (James 5:4) "Behold, the hire of the labourers who have reaped down your fields, which is of you kept back by fraud, crieth: and the cries of them which have reaped are entered into the ears of the Lord of sabaoth." The God of rest would have the workers spend a portion of their earnings for fun and relaxation—they deserved it. The hoarder would fraudulently hold back that portion of their due, giving them bare sustenance. Curiously, the hoarder would have his skin blackened (James 5:3) as a witness against him.
More germane to modern times is perhaps the lineage of Cush, Ham's oldest son (Gen. 10:6,) Cush meaning black in Hebrew, having settled in Africa, some of his to become in later years African slaves. Researcher Bodie Hodge confirms that, "As a general trend, Ham is the father of many peoples in Africa" (122). Dr. Ide adds, "Ham sired four sons: Cush (translates as 'black') … and Canaan the youngest" (62). A description of their lot might be got from a 1924 Thomas Shastid Novel:
"the tumult which I heard as I came toward the shore!"

"A caravan of slaves," replied the bishop. "Gone now. Driven through the village like cattle, they are on their way to a larger place south. There a great ship awaits them. It will take them over to islands in the west—to labor, to sorrow, to die."

"But I thought such things had been banished by law."

"Here, as in Starlight, laws are often broken." (160–1)
Their influence in America until the 1930's is briefly described by novelist George S. Schuyler:
When one-third of the population of the erstwhile Confederacy had consisted of the much-maligned Sons of Ham, the blacks had really been of economic, social and psychological value to the section. Not only had they done the dirty work and laid the foundation of its wealth, but they had served as a convenient red herring for the upper classes when the white proletariat grew restive under exploitation. The presence of the Negro as an under class had also made of Dixie a unique part of the United States. There, despite the trend to indus­trial­ization, life was a little different, a little pleasanter, a little softer. There was contrast and variety, which was rare in a nation where standard­ization had progressed to such an extent that a traveler didn't know what town he was in until some­one informed him. The South had always been identified with the Negro, and vice versa, and its most pleasant memories treasured in song and story, were built around this pariah class.

The deep concern of the Southern Caucasians with chivalry, the protection of white woman­hood, the exaggerated development of race pride and the studied arrogance of even the poorest half-starved white peon, were all due to the presence of the black man. Booted and starved by their industrial and agricultural feudal lords, the white masses derived their only satis­faction and happiness from the fact that they were the same color as their oppressors and consequently better than the mudsill blacks. (141–2)
In 1960 author Caskie Stinnett wrote, "Did you ever hear of the Freedman's Bureau? Well, it was set up right after the Civil War to help freed slaves get established. I'm not positive but I believe some­where in this labyrinth of marble there's a small unit of the Freedman's Bureau still working away. I don't know what it does—maybe nothing. But it's there" (113.) If Noah's pronouncment settled generational servitude on Ham and his, then Thomas Jefferson's Declaration of Independence graced the Negroes with unending bureaucratic emancipation.
Against this historical backdrop we're introduced to Mira's black boyfriend John. He wears a laborer's shirt, a watch cap, and work boots. He's bearded and his head is shaved. According to Mira he "smells good." He drives a truck and all his possessions fit in a single box. They include a large rock that appears to have been stolen, Mira's engagement ring she never got. We peg him as a handyman or a day laborer.
His good-smelling shirt that Mira takes to wearing after his demise is side­walk camo; it would blend right in with urban coloration. His black beard and minimally peaked hat break up the profile of his head, so added to his dark skin shading his top figure he would be invisible to drivers in an upscale neighbor­hood out­side the tony restaurant. The bright day­light—as indicated by Mira's contracted pupils watching the accident out­side the window—would produce confusing shadows. Mira's artistic series Soul Cycle features a cater­pillar drawn with bands of color, which is nature's camouflage. When he suddenly popped into view, it was too late for the driver to do any­thing but react according to what­ever drove him to drink in the first place, much as Suzy reacted with a throat strike to being surprised by a strange man (Rob) in her sister's apartment. This whole movie seems to be an object lesson in what happens to a girl who doesn't stick to her own kind. The universe favored Rob.
Production Values
"" (2023) was directed by Jim Strouse. Jim Strouse also wrote the screenplay, in corroboration with others, based on Sofie Cramer's novel, Text for You. It stars Priyanka Chopra Jonas, Sam Heughan and Céline Dion. Sam & Priyanka are a feast to the eyes and fine actors to boot. They have great comedic timing. The supporting actors were assets, too. Céline Dion was well placed here in her first acting role.
MPAA rated it PG–13 for some sexual material and some strong language. It was necessarily formulaic, but you can't guess it all. Runtime is 1¾ hours.
Review Conclusion w/a Christian's Recommendation
I thought the plot was hokey but touching in its simplicity. If you're not offended by the (unstated) race component you'll probably get a kick out of the humor and a tear for the budding romance. If you're black, well, you've been portrayed as worse, I'm sure.
Movie Ratings
Action Factor: Weak (girl on guy) action scene. Suitability for Children: Suitable for children 13+ years with guidance. Special effects: Average special effects. Video Occasion: Good Date Movie. Suspense: Predictable. Overall movie rating: Four stars out of five.
Works Cited
Scripture quoted from the King James Version. Pub. 1611, rev. 1769, 1873. Print. Software.
The Book of Jasher. Trans­lated from the Hebrew into English (1840). Photo litho­graphic reprint of exact edition published by J.H. Parry & Co., Salt Lake City: 1887. Muskogee, OK: Artisan Pub., 1988. Print, Web.
Astor, Mary. Incredible Charlie Carewe. Copyright © 1960 Mary Astor. Garden City, NY: Doubleday & Co., Inc., 1960. Print.
Bear, Greg. Darwin's Radio. Copy­right © 1999 by Greg Bear. New York: Ballantine Books, 2000. Print.
Bell, Ted. Patriot. Copyright © 2015 by Theodore A. Bell. New York: HarperCollins Publishers. Print.
Chay, Marie. Pilgrim's Pride. Copyright © 1961 by Marie Chay. New York: Dodd, Mead & Company. Print.
Combs, Mark DeWayne. End the Beginning. USA: Splinter in the Mind's Eye Pub., 2014. Print.
Dooley, Tom. The True Story of Noah's Ark. Copyright © 2003 by Tom Dooley. Green Forest, AR: New Leaf Pub., 2016. Print.
Hodge, Bodie. Tower of Babel: The Cultural History of Our Ancestors. Green Forest, AR: New Leaf Pub., 2013. Print.
Ide, Arthur Frederick. Noah & the Ark: The Influence of Sex, Homo­phobia and Hetero­sexism in the Flood Story and its Writing. Las Colinas: Monument Press, 1992. Print.
Schuyler, George S. Black No More. Copyright, 1931, by The Macaulay Company. Reprint by College Park, Maryland: McGrath Publishing Company, 1969. Print.
Seymour, Gerald. The Collaborator. Copyright © 2009 Gerald Seymour. New York: The Overlook Press, 2011. Print.
Shastid M.D., LL.B. Sc.D. etc, Thomas Hall. Who Shall Command Thy Heart? Copyright 1924 in the United States of America by Thomas Hall Shastid. Publisher to the University of Michigan, Ann Arbor, Michigan: George Wahr, 1924. Print.
Stampp, Kenneth M., Professor of American History at the University of California (Berkeley).
The Peculiar Institution: Slavery in the Ante-Bellum South. Vintage Books, 1955. Print.
Stinnett, Caskie. Out Of the Red. Copyright © 1960 by Caskie Stinnett. New York: Random House. Print.
Taylor, Andrew. The Scent of Death. Copyright © Andrew Taylor 2013. London: HarperCollinsPublishers. Print.