This Review Reveals Minor Details About the Plot.
Square Peg in a Round Hole
Plot Overview
Rose (Eva Noblezada) about to turn 18 lives a low profile existence—being an illegal—with her mother Priscilla Garcia (Princess Punzalan) in Texas. They have their faith and each other but the man of the house had passed away. Rose's "ridiculously conservative" mom relents and lets her go with a friend Elliott Blatnik (Liam Booth) to a country music concert in Austin. They return late at night to witness ICE carting away Rose's mom. Bummer!
Try as she might Rose is unable to secure permanent, safe shelter from any of her several well-wishers, and she finds herself adrift in the treacherous waters of adult­hood far sooner than she could have imagined. The bright side is that her personal troubles fertilize her musical composition giving us some heart­felt songs rivaling those of many a struggling artist.
Ideology
It's a given that one can profit greatly reading the biographies of great men, but here's a case where a paltry personage in an obscure movie has a lot to reveal, some­thing along the lines of King Solomon deriving lessons from nature: (Prov. 30:24) "There be four things which are little upon the earth, but they are exceeding wise:" starting with, (Prov. 30:25) "The ants are a people not strong, yet they prepare their meat in the summer." Start earning income in your youth, i.e. the summer of life. Rose helped her benefactor Jolene (Libby Villari) working in her dance hall/restaurant Broken Spoke washing dishes in exchange for room & board until ICE raided it.
Then still being barely old enough to hold a job, to say nothing about her immigration status, she cleaned rooms in a motel as her mother had done.
(Prov. 30:26) "The conies are but a feeble folk, yet make they their houses in the rocks." The conies seem to follow the three guiding principles of real estate: location, location, location. Rose's mother had always said opportunity was in Texas not back in the Philippines, but now that she'd been deported she felt the safest option was for Rose to turn her­self in and join her in Manila. Rose on the verge of adult­hood has an adult decision to make.
(Prov. 30:27) "The locusts have no king, yet go they forth all of them by bands." Success involves having the right cohorts be they but unofficial liaisons. Rose was originally fobbed off on her aunt Tita Gail (Leah Salonga) with whom her mother was not close, and the extra baggage her husband Mark didn't want. Then a situation with Jolene became untenable when her bar was under too much official scrutiny. Finally, Austin country music icon Dale Watson although not open to adopting her was willing to mentor her as a talented musician.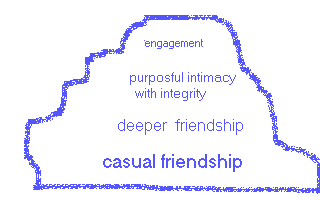 (Prov. 30:28) "The spider taketh hold with her hands, and is in kings' palaces." Finally, one needs to take hold of his own niche. Although she was stage shy, Rose started singing in local joints under the tutelage of Watson. She was shy with boys keeping Elliott in the friend zone, but as her ability to remain in this country might ultimately hinge on marrying a citizen, she made some effort following his lead to transform him into a boy­friend. She needed experience in these two areas so she wouldn't fall flat.
Production Values
"Yellow Rose" (2020) was directed by Diane Paragas. It was written by Diane Paragas, Andy Bienen, Annie J. Howell, and Celena Cipriaso. It stars Princess Punzalan, Eva Noblezada, and Liam Booth. Libby Villari gave an excellent performance as the madam of a dance hall. Watson acted naturally playing the country singer he is in real life. Eva Noblezada a proven TV actress held within the parameters of her experience. She was well cast as she looks good in all the closeups. The others also fared well in this regard as they had their life experience writ across their faces.
MPAA rated it PG–13 for some strong language, and teen drinking. Some back­ground shots were taken in the Philippines, other­wise it was filmed in Austin, Texas, USA. The film was in English. It's 1½ hours long. It featured a great soundtrack!
Review Conclusion w/a Christian's Recommendation
At first blush one might think this film lends itself to a political diatribe about undocumented immigrants, but such is not the case. True, there were a few bars of Woody Guthrie's song, "Hobo's Lullaby," and Woody was not shy about pointing out injustices to the wet­backs. But that particular number is laissez faire. It has a hobo being lulled to sleep by "the steel wheels hummin'" and "Yellow Rose" has the protagonist finding comfort in the sounds from the bar she's sleeping above. Woody's song declaims: "I know policemen give you trouble./ They give trouble every­where./ But when you get to heaven,/ There'll be no policemen there." This film has Rose enduring through her faith.
From the opposite perspective of looking at unchecked immigration as an invading army, we might consider a page from novelist Alan Furst:
His job now, in occupied Paris, followed a certain doctrine, an old and honored tactic of those who occupied nations other than their own: Control of the Culture: The Wehrmacht occupied France, now the French had to be taught to think in a new way. So, to control the culture, he needed the people who worked in that culture: journalists, radio­broad­casters, teachers, and writers. (36)
Rose a rising star of a country singer might seem to be a cultural threat but her songs are home­spun mundane and as American as apple pie. I'm a country music aficionado and I loved this movie though it wasn't as polished as some Holly­wood offerings. I recommend it to any­one who can handle adult themes. It's a chick flick, how­ever, so it might appeal more to women.
Movie Ratings
Action factor: No action, no adventure. Suitability for Children: Suitable for children 13+ years with guidance. Special effects: Well, at least you can't see the strings. Video Occasion: Good for Groups of Ladies. Suspense: Don't watch this movie alone. Overall movie rating: Three stars out of five.
Works Cited
Scripture quoted from the King James Version. Pub. 1611, rev. 1769. Software.
Furst, Alan. Under Occupation. Copyright © 2019 by Alan Furst. New York: Random House, 2019. Print.
Guthrie, Woody. "Hobo's Lullaby." Quoted from memory.