This Review Reveals Minor Details About the Plot.
We're in the Money
Plot Overview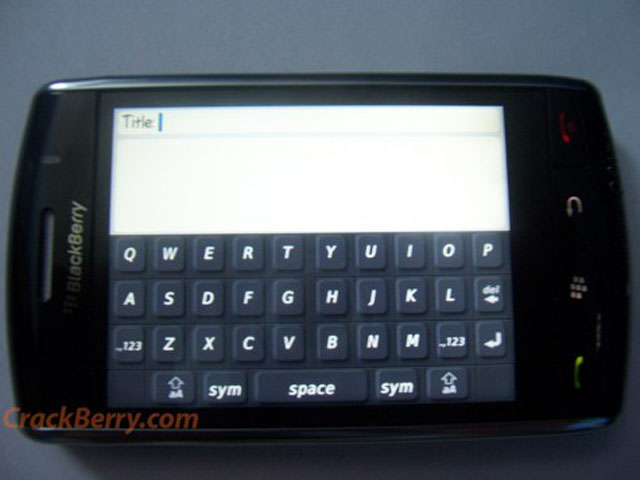 Aspiring sportscaster Bret Reynolds (Tom Pelphrey) on one unlucky day finds him­self: "fired, dumped & broke." His doting mother (Priscilla Lopez) spots him some green for a new phone to help his image. "Go prosper," she says in a Jersey accent. "Get your­self laid." Meanwhile, the super­model, trophy wife of New York Knights star basket­ball player Tyson 'The Saint' St. James (Cliff 'Method Man' Smith) having discovered suspicious texts on her husband's phone cuts him off until he gets a new number the groupies don't call. Seren­dipit­ously, Bret gets The Saint's old number, and the temp­tation to scarf up the multi­tudinous gratuities coming his way is too much for him to resist. Various inter­secting lines insure the chickens will come home to roost.
Ideology
This morality tale could be considered an interpretive take on the parable of the prodigal son told by Jesus. (Luke 15:11-12) "And he said, A certain man had two sons: And the younger of them said to his father, Father, give me the portion of goods that falleth to me. And he divided unto them his living." In the movie Bret receives an indirect wind­fall from his mother via the phone her stake buys. She will tell him, "Honey, I love you but it's time you became a man. Figure it out, and don't come home until you do."
(Luke 15:13-16) "And not many days after the younger son gathered all together, and took his journey into a far country, and there wasted his sub­stance with riotous living. And when he had spent all, there arose a mighty famine in that land; and he began to be in want. And he went and joined himself to a citizen of that country; and he sent him into his fields to feed swine. And he would fain have filled his belly with the husks that the swine did eat: and no man gave unto him." Bret lived high on the hog for a while, then he was busted and out on the street sleeping in a trashy alley­way. That's rock bottom for a Jersey dude, like a Jew feeding pigs in the story of Jesus.
(Luke 15:17-20) "And when he came to himself, he said, How many hired servants of my father's have bread enough and to spare, and I perish with hunger! I will arise and go to my father, and will say unto him, Father, I have sinned against heaven, and before thee, And am no more worthy to be called thy son: make me as one of thy hired servants. And he arose, and came to his father. But when he was yet a great way off, his father saw him, and had compassion, and ran, and fell on his neck, and kissed him." Bret contrives to come out pregame on the court to make a full public confession figuring that if they throw him in jail, he'll at least have three hots and a cot, which is better than the street. The prodigal son for his part realized his father's servants were well provided for. The owner's daughter Nikki Page (Natalie Hall) whom Bret had been making time with—until she discovered he was but another of the "truth-challenged" men she attracts—comes running out to plant a kiss on him, one worthy of a Jumbotron display.
(Luke 15:21-24) "And the son said unto him, Father, I have sinned against heaven, and in thy sight, and am no more worthy to be called thy son. But the father said to his servants, Bring forth the best robe, and put it on him; and put a ring on his hand, and shoes on his feet: And bring hither the fatted calf, and kill it; and let us eat, and be merry: For this my son was dead, and is alive again; he was lost, and is found. And they began to be merry." The Saint observing Bret's confession allows that it took a lot of "balls" to do that, so he offers him an exclusive "tell-all" inter­view with him once he wins the game. To an aspiring sportscaster, that break's like the fatted calf to the returning son.
The older son, though, got angry at all the attention the younger son was getting (Luke 15:25-28) and complained to his father.(Luke 15:29-30) "And he answering said to his father, Lo, these many years do I serve thee, neither trans­gressed I at any time thy com­mand­ment: and yet thou never gavest me a kid, that I might make merry with my friends: But as soon as this thy son was come, which hath devoured thy living with harlots, thou hast killed for him the fatted calf." In the movie there is the hot dog vendor Henri (Daniel Raymont) "the Yoda of hot dog carts" who worked his spot in the park some ten years with­out ever getting a big break, but this prodigal (i.e. spend­thrift) loser gets a break after his unwarranted, profligate living.
(Luke 15:31-32) "And he said unto him, Son, thou art ever with me, and all that I have is thine. It was meet that we should make merry, and be glad: for this thy brother was dead, and is alive again; and was lost, and is found." Never­the­less, Henri made good steady tips all those years, but if he needed a bribe to develop friend­ships, he was unlike Bret who had two friends, one black and one white.
Production Values
"" (2015) was directed by Brendan Gabriel Murphy. It was written by David Cornue and Michael Cuccolo. It stars Tom Pelphrey, Natalie Hall, and Method Man. Musician Method Man reinvented him­self nicely as a basket­ball superstar. Tom Pelphrey as a character down on his luck is easy to empathize with. He and Canadian actress Natalie Hall develop some good chemistry together. The best acting, how­ever, was done by Priscilla Lopez playing the lead's overattentive mother.
Its Certificate was rated: TV–14, having in it sexuality, nudity, and the F-word. Much of the action takes place in swank nightspots. Basket­ball play is minimal. The star's sex episodes are kinky. A white boy is insulted by being called 'nigga,' and the black boy by being called 'faux bro.' I don't know how one would insult the pair of them together, but it's a good device to demon­strate how well Bret makes different kinds of friends.
Review Conclusion w/ Christian Recommendation
"Lucky Number" is a teen sex comedy combined with a sappy romance. The kids are on the make. The slightly older Saint having sowed his wild oats is now expected to be true to his wife. The mother has a grown son she's still responsible for. There seems to be an arc here of maturing in one's obligations. Other­wise, it's just a fun romp with an anticipated happy ending. See it for non-serious entertainment.
Movie Ratings
Action factor: Decent action scenes. Suitability for Children: Suitable for children 14+ years with guidance. Special effects: Average special effects. Video Occasion: Better than watching TV. Suspense: Keeps you on the edge of your seat. Overall movie rating: Three stars out of five.