Hebrews 13:4
Sexual Immorality
A sermon I heard about a preacher sleeping well after preaching the full counsel of God was basically a good one. I suppose some of God's counsel will give us pause. The (KJV) prohibitions against fornication mean at the very least that I will have to resist temptation, and in some cases make tracks, "flee youthful lusts." The (NIV) prohibitions against sexual immorality, on the other hand, in my opinion are pretty lame, especially in a sermon on giving the full counsel of God. This because of the relative nature of morality. "The popular conscience often regards the prevailing mores as eternal laws of nature and reason."621
I've had people I am close to--or have talked to or overheard--think that sexual immorality means having sex with more than one person during a certain period of time, or it's having sex with someone one does not "love," or having sex without the other's consent, or using a position other than the "missionary" one. I've had a homosexual tell me that his homosexual acts aren't prohibited by the Bible as the law of Moses was done away in Christ. A friend of mine thought that Romans 14 tolerance should apply to his wanting to engage in premarital sex while I thought it was a sin, and he thought that I should not be judging him. Another friend thought adultery was okay as long as they prayed about it first.
In fact I do sleep better for having explained the situation to people, that fornication is prohibited by the counsel of God, although the (NIV) prohibition against sexual immorality wouldn't phase them in the least, as they all thought they'd been following some eternal principle of morality.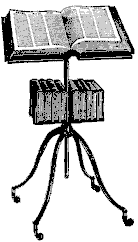 The precise verse that gave the preacher pause, mentioned in his sermon, was--in the KJV-- (Hebrews 13:4) "Marriage is honourable in all, and the bed undefiled: but whoremongers and adulterers God will judge." but which his NIV rendered--to quote in full--, "Marriage should be honored by all, and the marriage bed kept pure, for God will judge the adulterer and all the sexually immoral," which first part at least expresses a different sentiment. My Criswell Study Bible lists a note:
13:4 The first clause has no verb in Greek. If "marriage is honorable in all" is read, the statement becomes a refutation of asceticism, which downgraded marriage. If the imperative is supplied, "let marriage be," the statement becomes a call to purity within marriage.
So in a traditional service the preacher changed the traditional refutation of asceticism into a call for purity. This bears comment.
The moral contrast of the purity of the marriage bed/wholesomeness of marriage with the vileness of adultery/whoremongering finds somewhat of an analogy in the book Not the End of the World where a fundamentalist Christian moral coalition is having a gathering across the street from a Hollywood movie makers convention. The focus of their attention was on the "Whore of Babylon" a low grade porn movie actress who was discovered to be the daughter of a Christian right wing Senator. (The movie she was in had Babylon in the title, whence the name.) Anyway, one of the crazies has planted a bomb on a yacht full of movie producers which he plans to blow up unless the "Whore of Babylon" sacrifices herself instead. Here is their moral dilemma:
But then that was what this lunatic wanted them to think about, wasn't it? That was what he wanted the whole world to think about. Not generally who would most deserve to die for their perceived sins 'against God and America', but whether Madeleine Witherson deserved to die more than the people on the boat.
Morality as a mathematical equation, the cold logic that would occupy the minds of the vultures back home, watching the pictures relayed by the 'copters sweeping back and forth over their floating limbo.
The people on the boat may have been accused of polluting the minds with their movies but, really, do we know exactly which movies these particular people were responsible for? Or quite what the effects they had on their viewers? Because basically, they were just making a living, really, weren't they?, and a few transgressions of taste aside, they surely didn't set out to pollute or corrupt or any of these things. But Maddy Witherson, well, that was a different story. No room for interpretation there. She was a sinner. She was, by definition, a whore. She had sex for a living. And worse, she had sex before cameras so that her behavior could disseminate its influence far and wide.
Those people on the boat had families. Children, wives, husbands. Witherson didn't have a husband, or kids either, and her father had all but disowned her. So who would miss her?622